Product Description
WW80J4213GS Front Loading with Eco-Bubble 8.0Kg
Digital Inverter Technology, Diamond Drum, Smart Check
Warranty : 3 Year Comprehensive + 10 Year on Motor + 10 Year on Eco Bubble Generator
Bubble technology
Bubble technology
600 x 850 x 550 mm
Net Dimension (WxHxD)
59 Kg
Net Weight
Wash Cool, Save Energy
Save a huge amount of energy* by washing large loads at low temperatures using Eco Bubble™ technology. Bubbles activate detergent, so it quickly penetrates fabric and removes dirt easily – even in cool water (15 °C).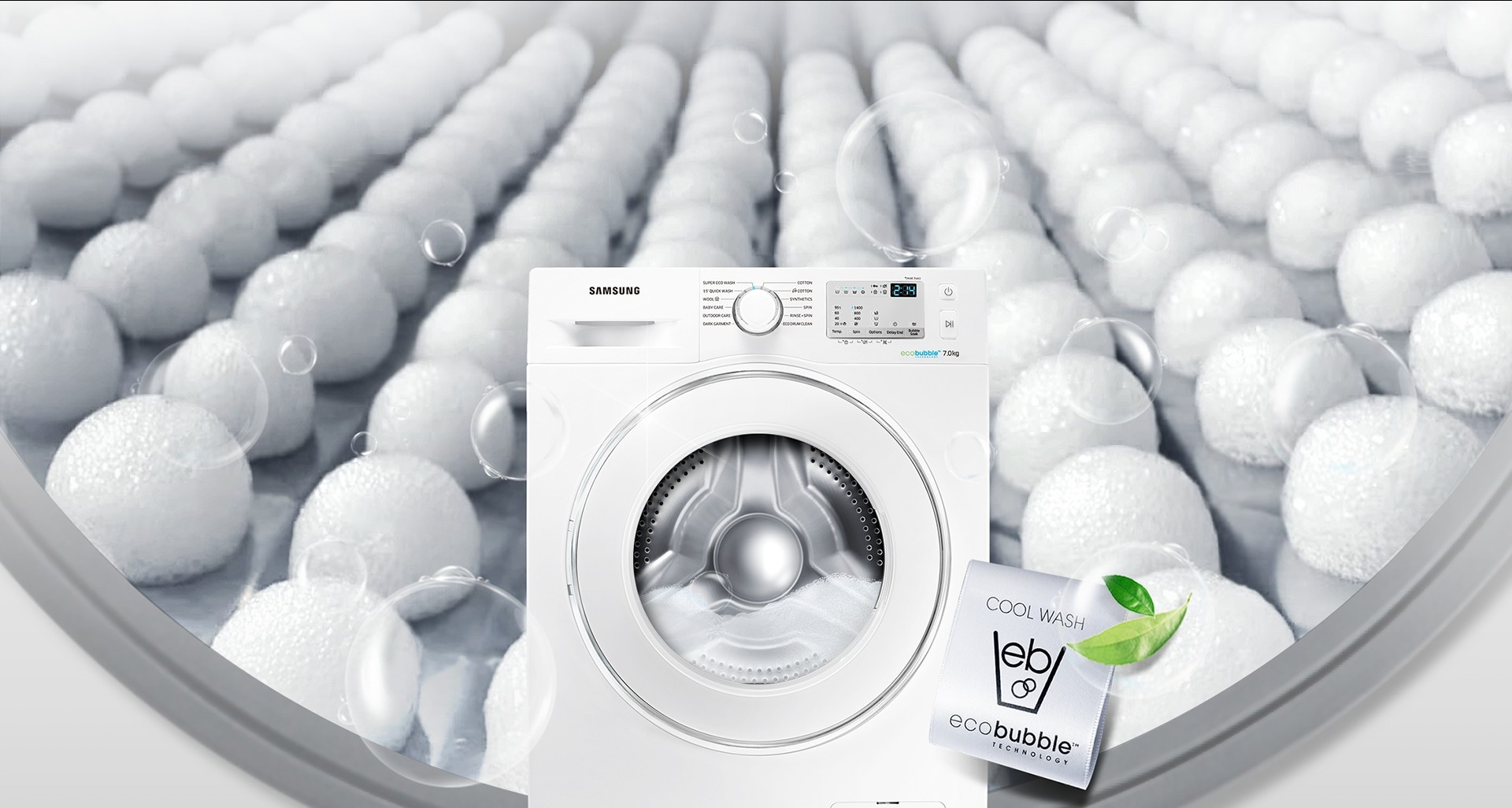 * Tested in accordance with IEC 60456-2010/4 Kg Wash Load/Super Eco Wash cold (WF80F5E5U4W) vs. Cotton 40° without Eco Bubble (WF0702WKU). Individual results may vary.
Intensive Stain Removal
With the touch of a button Bubble Soak technology helps remove a variety of stubborn stains. Clothes are thoroughly soaked in bubbles, so stains are loosened and removed effectively.*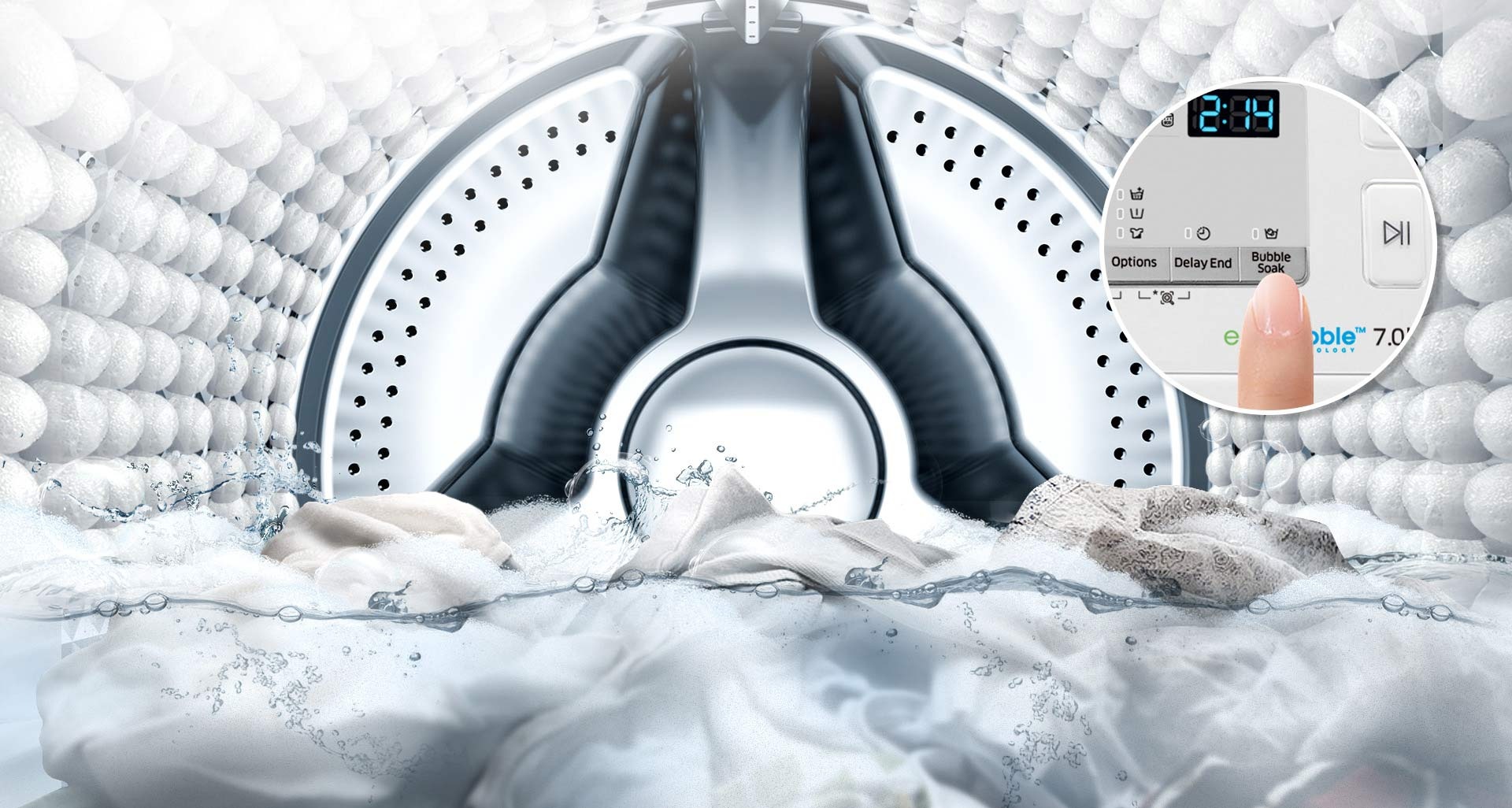 Beautifully elegant design
The transparent Crystal Gloss Door provides an elegant and aesthetically pleasing look that will blend seamlessly into any modern home. Its clear resin refracts the light to create a delightful spectrum of colours.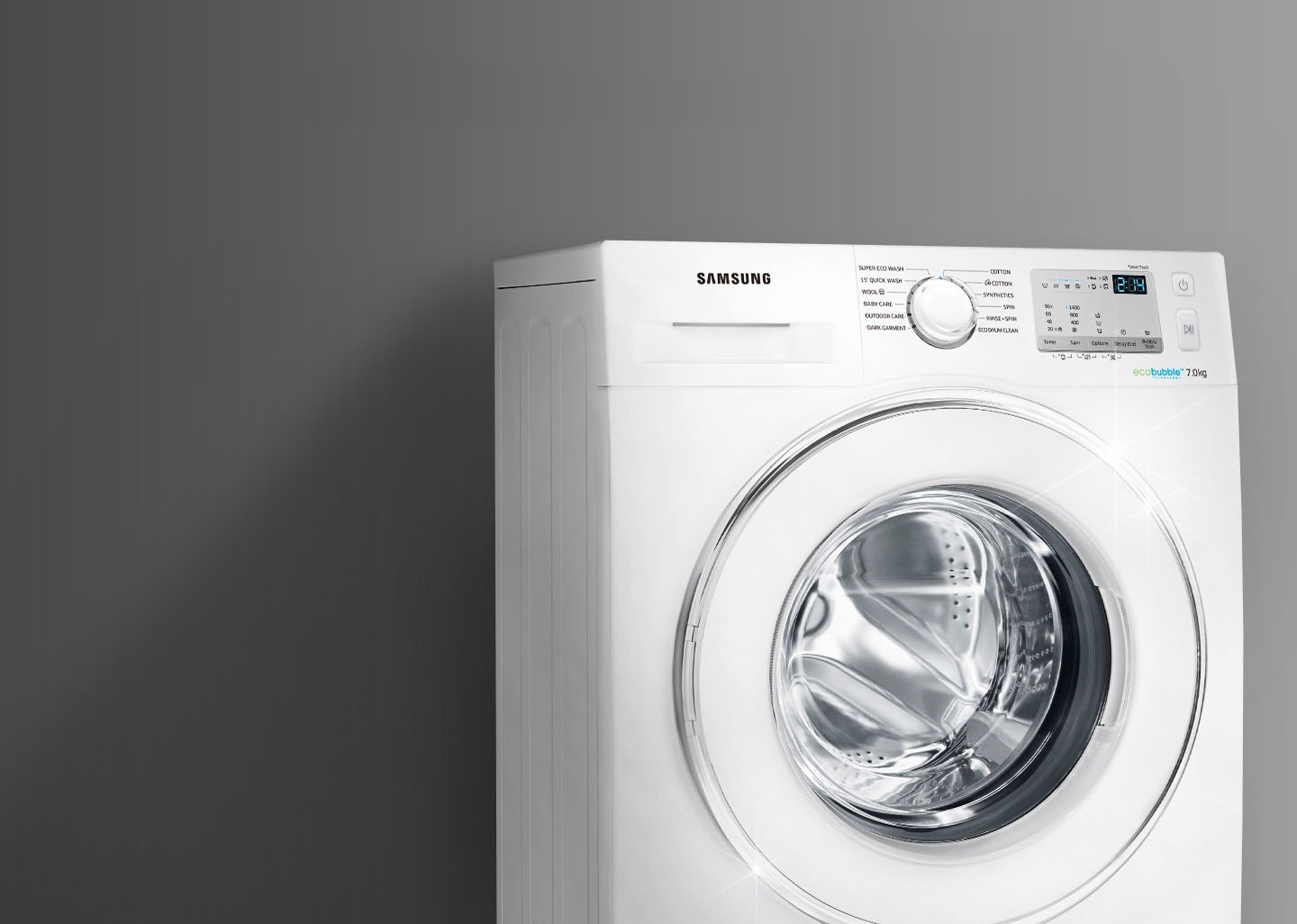 Easy Trouble-Shooting
The Smart Check automatic error-monitoring system detects and diagnoses problems and provides easy troubleshooting solutions using a smartphone App.* So it saves you time and avoids the cost of engineer callouts!**
* Available on iPhones and Android devices. ** Service callouts will occasionally be required and may incur extra repair costs.